Maniquí lazer: the new heat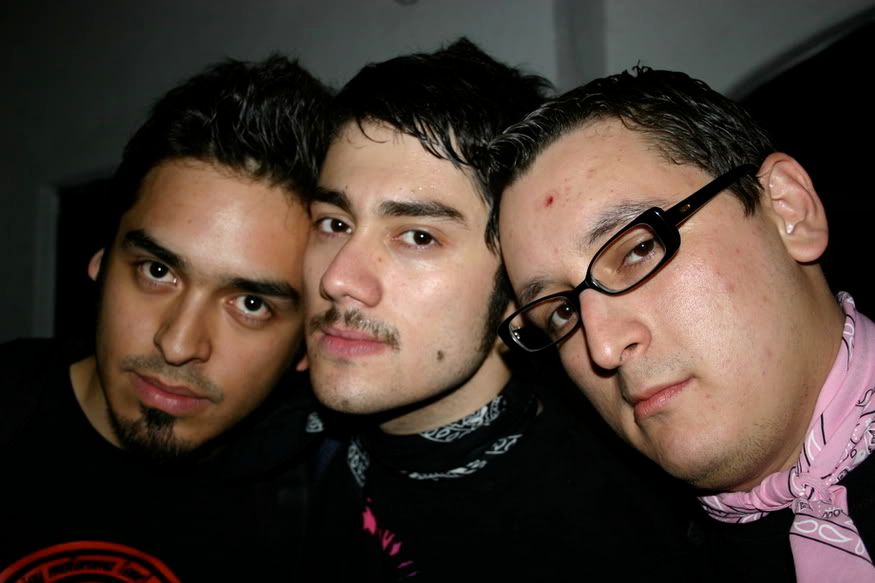 Alex Tonela (bajo y teclado), Jung Sing (voz y batería) y Valentín Torres (teclado) son parte de 'The new sound of Mexicali' (junto con Área Tour y Fax, que les produjo
Fat Girls Killing Models
EP, un CDr registrado de forma independiente). La primera vez que los vimos –al lado de las fantásticas
Erase Errata
from San Francisco- lograron borrar nuestra borrachera en menos de 20 minutos, justo lo que duraba su set; de inmediato, como otros tantos, nos convertimos en fans.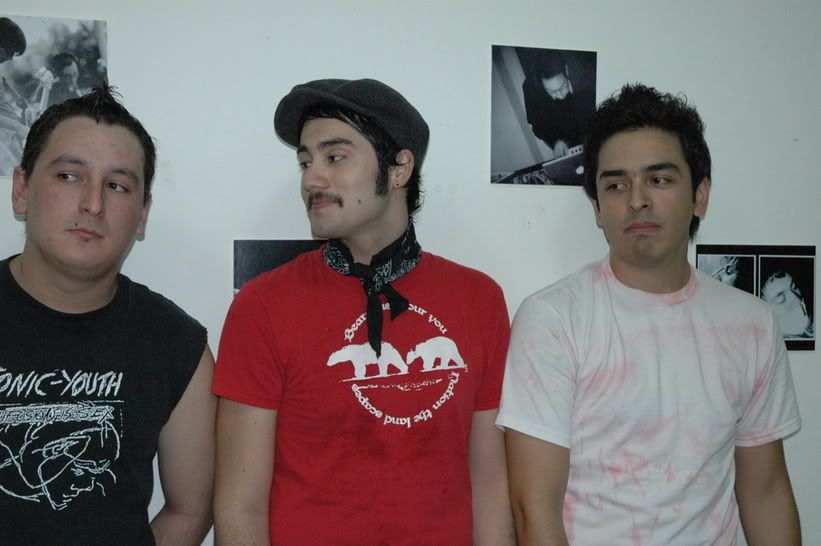 Believe the hype: el grupo tiene un excelente directo que conjuga la herencia de Iggy Pop, el descaro de The Liars, el dramatismo de Freddy Mercury, el amateurismo de cientos difícil de asir. Vuelven a poner, a partes iguales, lascivia y diversión en el pop o rock de vanguardia.
A primera escucha, Maniquí Lazer confunde: Es pop? Es punk? Toy electronic meets disco hardcore? Manic sci fi post punk preachers? El sonido de cientos de bandas de hardcore en una "electro primal scream therapy"? ¿un beat bailable tan cerca del noise y muy lejos de lo impostado de la corriente principal? O el pop que sonará en el 2010? Demasiadas preguntas.
Whatever, no teorices: diviértete. El trío es uno de esos grupos leftfield, excéntricos, con un glamur callejero muy ad hoc a estos tiempos y que han logrado, en poco menos de un año, hacer escuela por los sitios en los que se han presentado.
Su álbum debut contara nuevamente con la producción de Rubén Tamayo (fax) y será editado a principios del 2006 en Soundsister records.
enlaces:

www.myspace.com/elmaniquilazer
purevolume.com/maniquilazer
maniquilazer.tk/